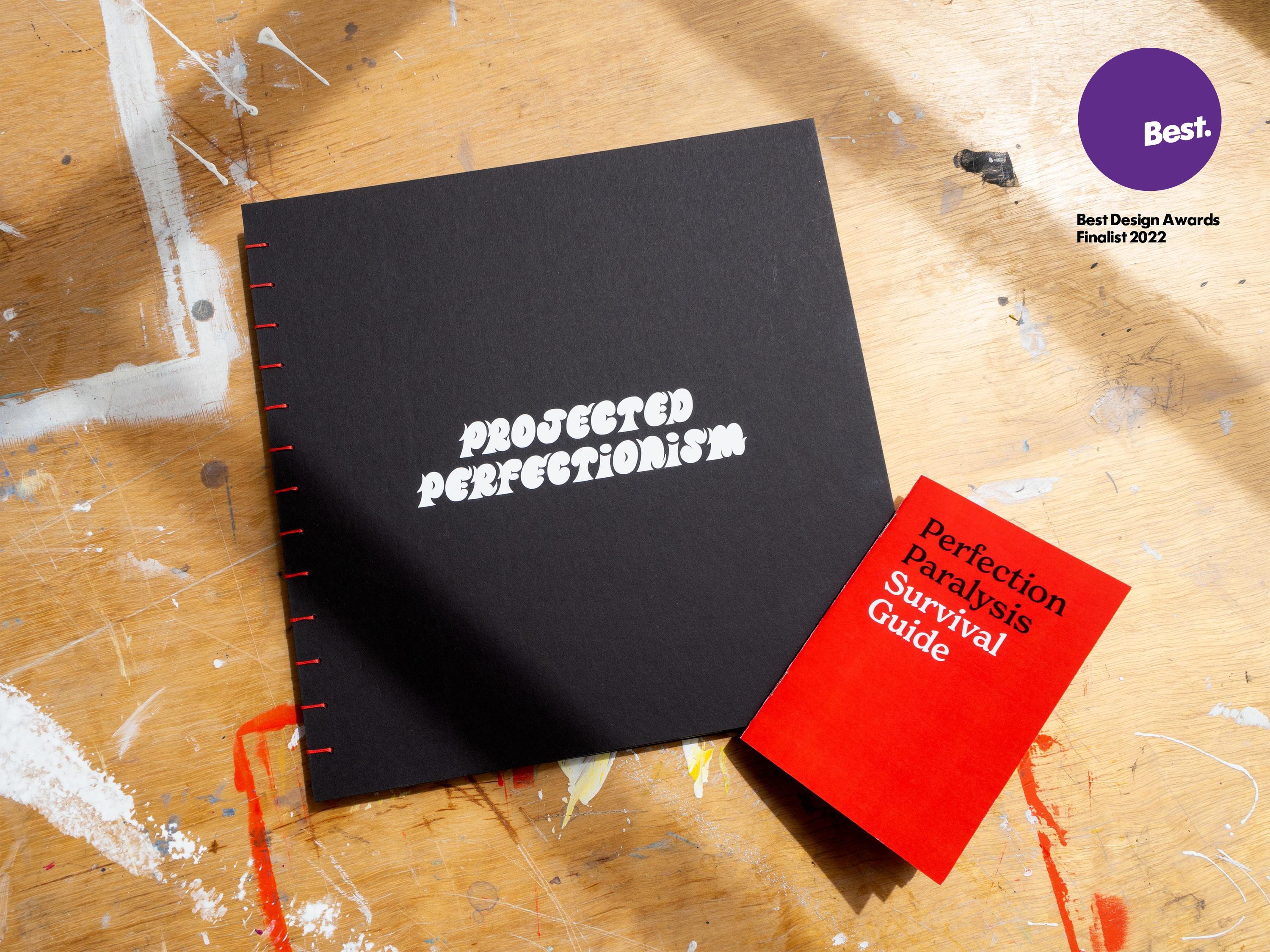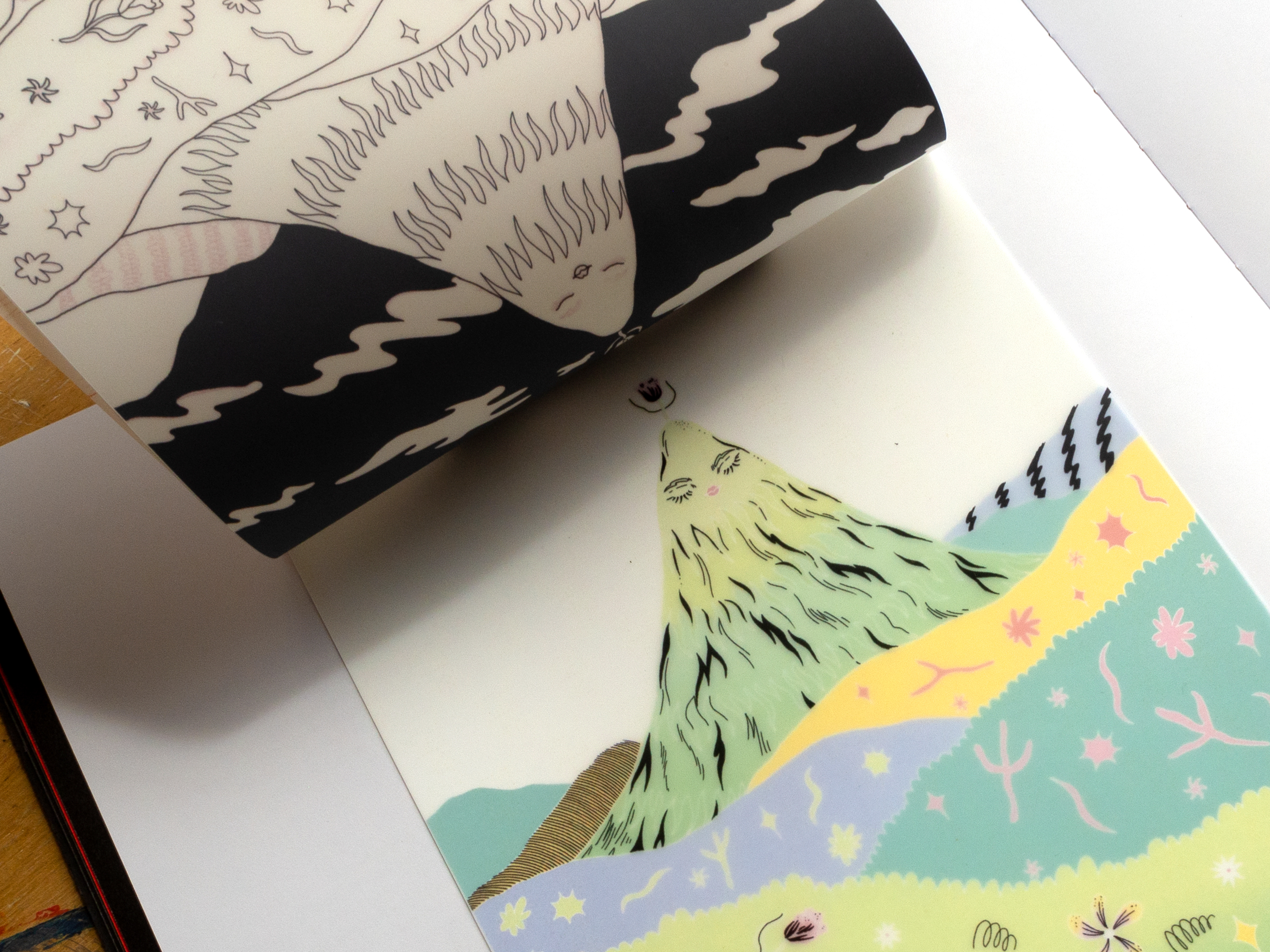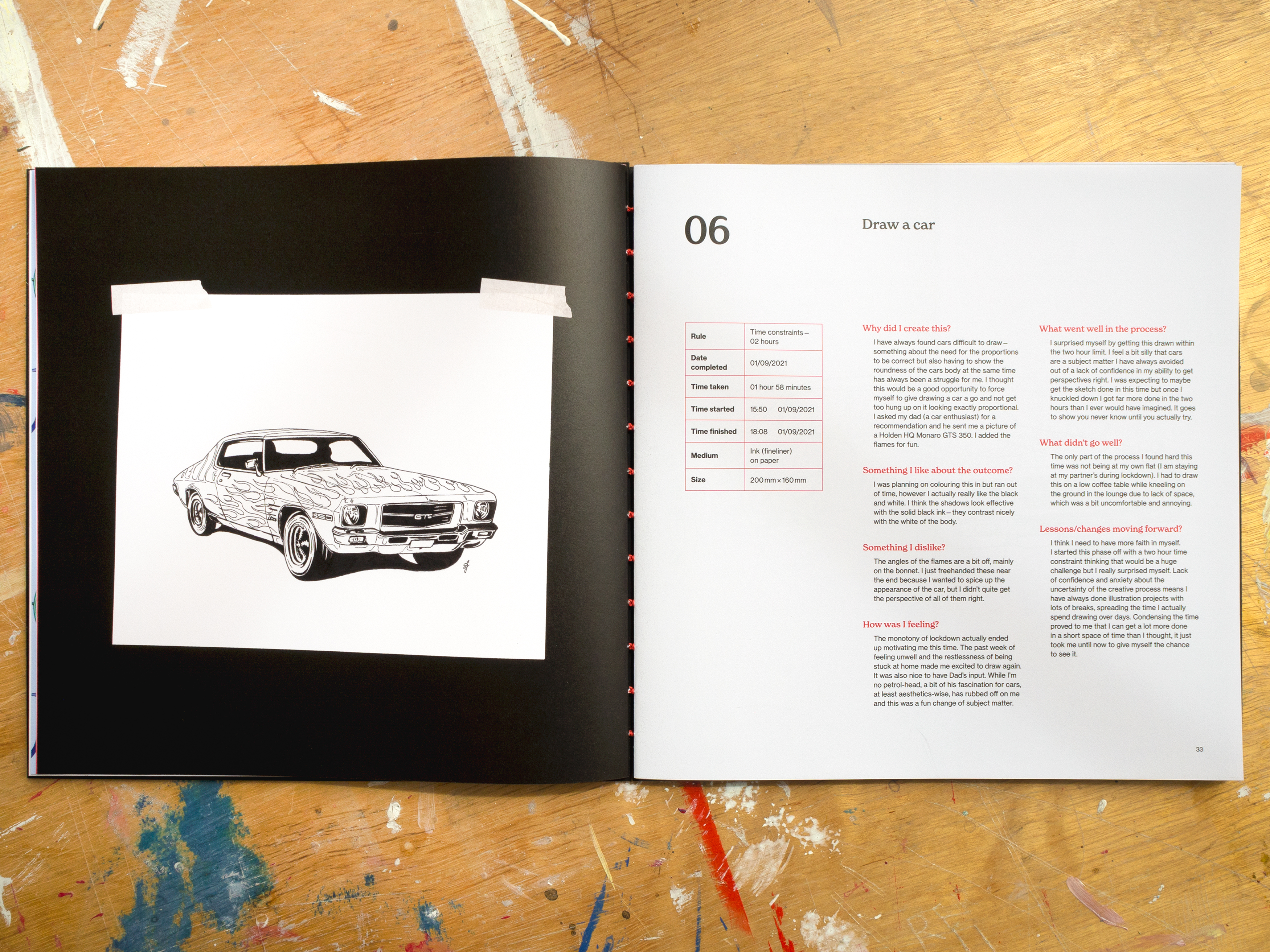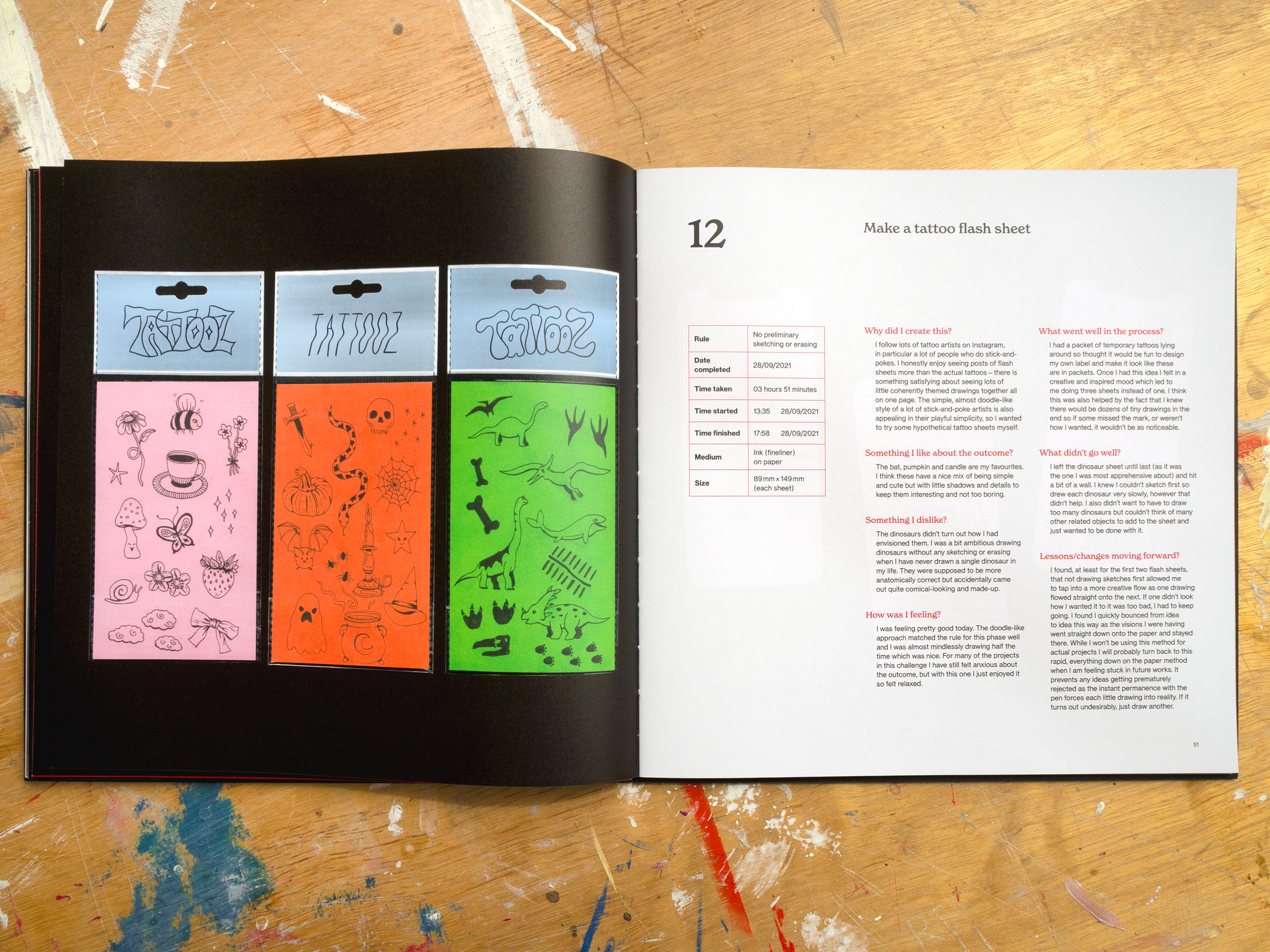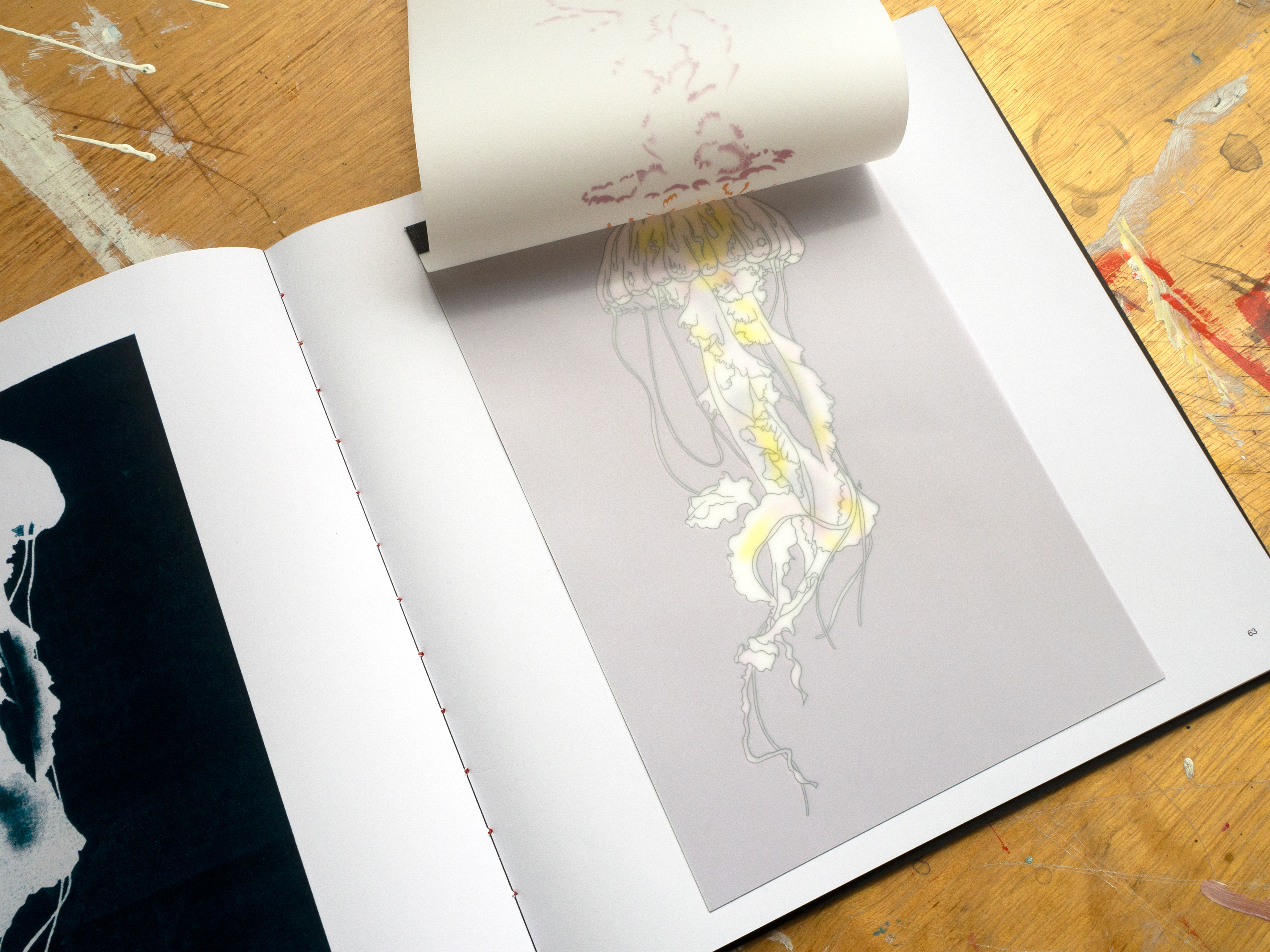 Projected Perfectionism explores methods to overcome perfection paralysis experienced by visual creative practitioners. Through a series of research-informed challenges, I completed illustration projects that I had previously avoided due to fear of failure, documenting my process and experience along the way. This reflective documentation is accompanied by a 'Survival Guide' to assist emerging designers to overcome struggles with perfectionism-related procrastination.

I hand-bound the main book and and the cover features a typographic title I designed myself. Documentative spreads feature finished illustration works and reflections of my creative process in a journal-like format for a sense of intimacy and personal insight. Process spreads reveal the earlier, most imperfect stages of projects where relevant to highlight that even if the finished pieces are arguably polished, they are almost never reached straight away.

Best Awards Finalist 2022.