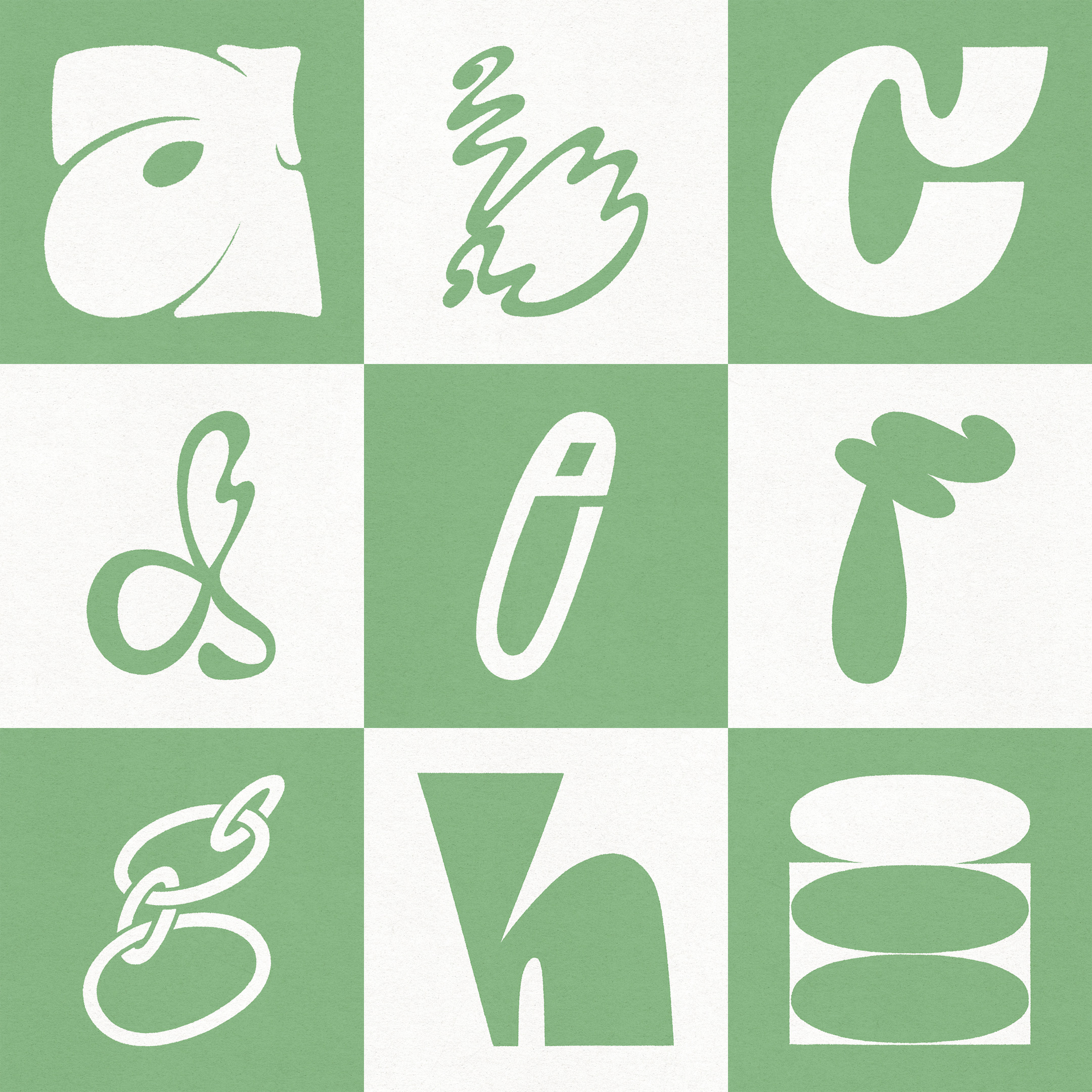 Personal project—These are my responses to the 2022 Instagram challenge
@36daysoftype,
that I participated in to try and build my custom/hand-drawn typography skills as I was fairly new to this area of design at the time.
Rather than create a set of coherent letters that would form one full typeface set, I challenged myself to create a hand-drawn typographic letter/number in a new style each day.
This led me to create a set of vastly varied characters in unique styles that I can use as inspiration when creating custom type in the future. While some days I struggled to come up with a design, other days I had numerous concepts to choose from—this was a great lesson in producing original concepts in a tight time frame and a good exercise in getting out of my comfort zone.